About Gulf 2 Bay Construction
Gulf 2 Bay Development & Construction brings together a great team, each with unique talents and different perspectives for creating homes and projects that are distinctive in their design, quality and detail.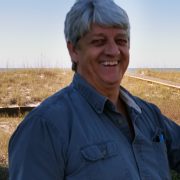 Gary Lister has been in construction since 1986.  He is a licensed contractor. Gary has "driven nails" on every aspect of a job so he knows what goes into excellent construction from the ground up.  He's on the job site every day, coordinating all the sub-contractors and myriad of details required in building the finest homes or offices.  Gary believes that "what you don't see" makes the difference.  He has his own framing crew to ensure maximum strength of structure.
Gary brings to the team not just a knowledge of good building practices but the expertise of reviewing plans and discussing design changes to maximize your space.  He goes beyond code requirements to ensure that your house is energy efficient and will also stand up to the ravages of weather at the coast.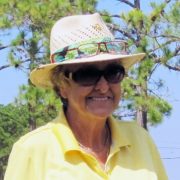 Patricia Hardman (Dr. Pat) has been in love with coastal living for the past 20 years.  While working with contractors to build her own dream home on the coast, she discovered a passion for seeing a project start with bare dirt and then watching it rise above the ground to become a retreat for its owners.  Dr. Pat has a gift, maybe it's a woman thing, of tweaking designs so that the floor plans flow and offer as much livable space as possible.  She is the detail person and only accepts the finest quality craftsmanship from the subcontractors.
As Dr. Pat likes to say, "We take pride in the devil in the detail."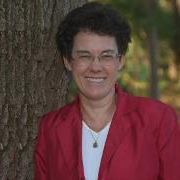 Robyn A. Rennick loves to cook and that love cooking has been translated into designing kitchens (big or small) and cabinetry that are unique.  Robyn guides the owners in the myriad of decisions that are required in designing the cabinetry.  Decisions such as drawer and base design, wall cabinet design, height, width, depth, wood type, color, molding, door style, hinges, knobs or pulls, standard or pull out drawers, microwave hood or no, and lazy susans or EZ reach systems.  Not to mention countertops.  Do you want laminate, marble, granite, quartz?  There are so many choices.  Robyn works through each detail with the owners so the final product matches their vision.  "So many times the kitchen is the focus point of the living space.  Cabinetry should not just be functional but be an integral part of the décor."